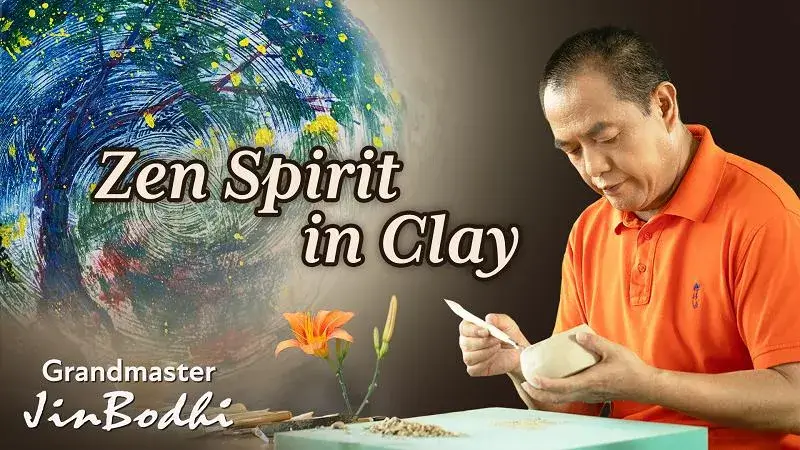 Zen Spirit in Clay: Grandmaster JinBodhi's Art Creation Series
Watch and feel the Zen as Grandmaster JinBodhi communicates with Nature and all the cosmos, giving us a glimpse of his inner world through the creation of beautiful vessels of clay.
Discover Grandmaster JinBodhi's latest teachings, activities, publications, and creations.
Grandmaster JinBodhi's cultivation methods have helped tens of millions of people in over 50 countries improve their physical and mental health. His hope is always that everyone attains health and happiness.
Wherever he goes, Grandmaster JinBodhi always helps people in need and brings them health and happiness. Over the years, under Grandmaster JinBodhi's direction, Bodhi Meditation has contributed to charity efforts in various ways, including providing financial aid to support underprivileged students, donating to poverty and disaster relief, and sponsoring the supply of medical equipment in the United States, Canada, Malaysia, Myanmar, Singapore, Taiwan, and other countries.
August 3rd is a special anniversary: It marks the start of Grandmaster JinBodhi's journey of spreading Buddhism to help people everywhere. This date has been designated "Bodhi Meditation Day" by the municipal government of Richmond and the provincial government of British Columbia in Canada, and the municipal government of Milpitas, California in the United States. For many years, Bodhi Meditation Day has been celebrated as a community event to promote a healthy lifestyle to the public.
Grandmaster JinBodhi's Healing Series
The easiest self-healing method: listen, and all is well!

Grandmaster JinBodhi's Lecture Hall
Learn about yourself and the world, live a better life.
May you be healthy, happy and at ease
I had insomnia for 15 years. I saw countless doctors but the only solution provided was sleeping pills, which didn't help. 10 years ago, I also developed Meniere's disease, which caused dizziness and loss of balance while walking. After 3 months of practicing Energy Bagua, my insomnia was gone. Now I can sleep for 5 to 6 hours every day. In addition, my dizziness has improved greatly, now it only happens once every 2 months and it only last for a few seconds.
14 years ago, I was diagnosed with diabetes and high cholesterol. One day, I couldn't breathe and broke out in a cold sweat. At the emergency room, doctors found two clogged blood vessels in my heart. My condition worsened, and I had to be shocked me 21 times with a defibrillator. After 2 years of Energy Bagua, my blood sugar and cholesterol levels returned to normal, and my heart issues improved significantly. I don't need my pacemaker anymore!
A herniated disc in my spine led to back pain so severe that I was bedridden for 2 months. It was torturous; I felt utterly helpless. The physical pain not only took a toll on my body but on my mind as well. Luckily I found out about Bodhi Meditation in the newspaper. After I joined a Bodhi Meditation chanting retreat, my pain disappeared! I now feel at ease while walking and sitting. I was even able to go for a five-hour car ride completely pain-free!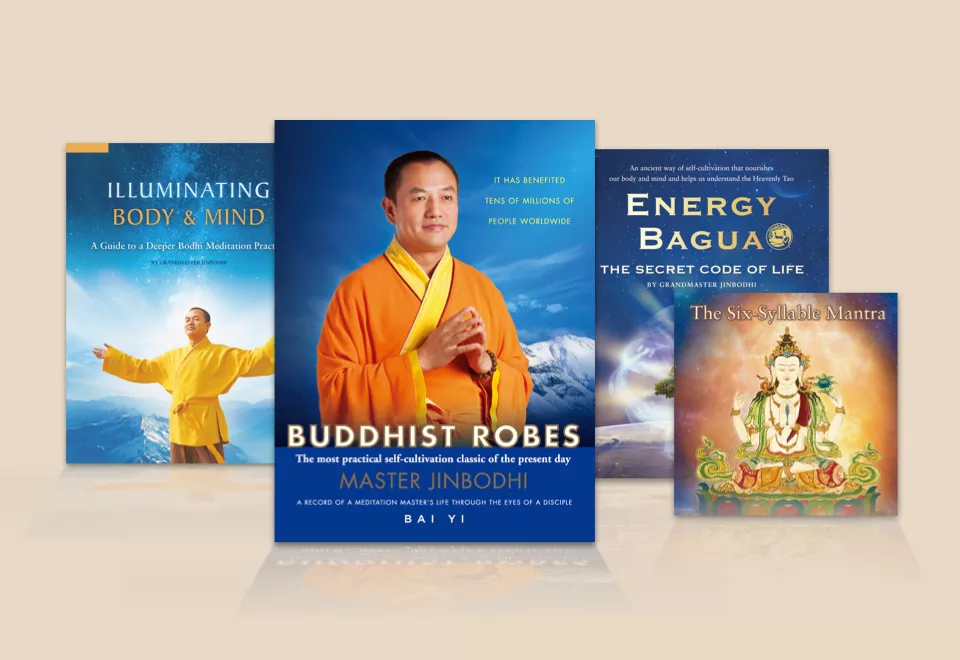 In order to guide people everywhere to develop their wisdom and stay healthy in body and mind, Grandmaster JinBodhi has compiled decades of his self-cultivation experiences, meditation methods, wisdom, and compassionate teachings into books, music and videos.