"I spent my childhood in poverty and sickness. Fortunately, I met my most honorable master and the great compassionate Buddha. Meditation transformed my life and taught me compassion, the essence of Buddhism. I vowed to teach the meditation methods I learned to people who need them. With the Buddha's illumination and great energy, I would liberate people from suffering and help them obtain happiness. With compassion, I wish to benefit all sentient beings, free them from suffering and lead them to enlightenment. This is my life's goal."
Calm Amidst the Storm of Suffering
In childhood, Grandmaster JinBodhi had an emaciated build and was sickly. When his family moved to the Qinghai-Tibet Plateau from Hebei Province, his health further deteriorated due to the thin air. He suffered from a constant cough, asthma and abscesses on his head and all over his body. To find a cure, his parents tried everything, from home remedies to traditional, spiritual and otherwise. Still, there was no improvement. His parents were very concerned about his health.
At that time, the young boy wasn't worried. He spent time alone, staring into space. He stared at the starry night sky and talked to the stars and the moon. He'd sit in the fields and observe the light and qi rising from the earth and see a lot of things that he'd never been seen before. Sometimes, he stared at the walls and imagined that they were screens and he was watching a film. Grandmaster JinBodhi experienced such a special childhood.
Meeting His Master and Rediscovering Health
When he was eleven, the young Grandmaster JinBodhi met his first master – Grandmaster Ren, and that marked the transformation of his life. His master told him to get up at three o'clock every morning and practice meditation at a secluded place. Although the young boy was scared, he did exactly as he was told. He would rush through the dense forest between his home and the secluded place. The cries of wild animals could occasionally be heard. Trembling with fear, he gripped a stick to boost his courage.
The practice was tiring, but it was nothing compared to the solitary walk from his house to the practice site. A month later, the young Grandmaster JinBodhi became bolder. To gain health and free himself from illness, he always put in extra effort, to the extent that he was too tired to climb into bed at the end of the day. When the young Grandmaster JinBodhi could not feel his legs anymore, he would lift his legs onto his bed. He was so exhausted that he fell asleep as soon as his head hit the pillow.
Thanks to his practice, the young Grandmaster JinBodhi became physically stronger, and he also encountered new experiences in his meditation practices. Apart from that, he also learned from accomplished masters at other schools of cultivation. After years of strict practice, Grandmaster JinBodhi gained health as well as miraculous dharma powers and a deeper understanding in meditation practices.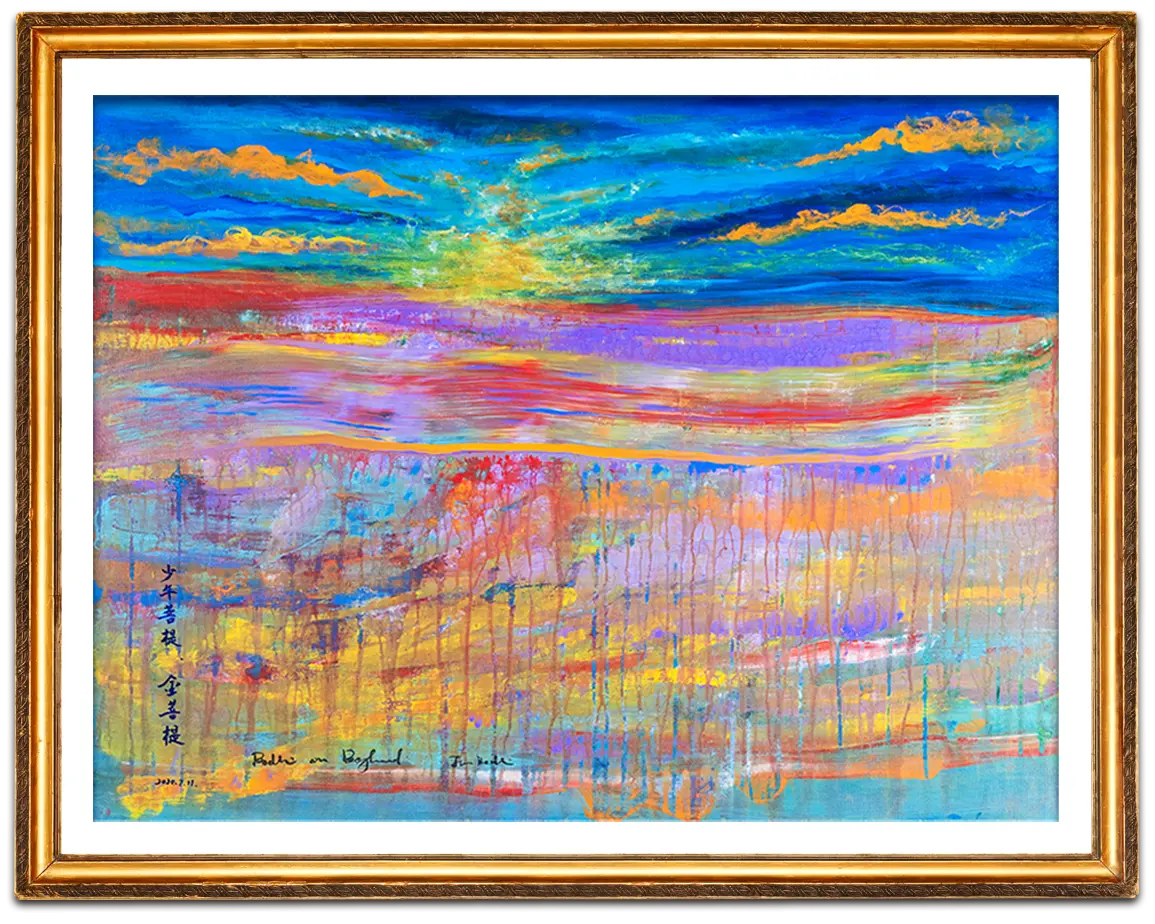 "This painting reflects my childhood journey. The different colors represent my childhood memories. All memories, be they happy or bitter, come in different colors, weaving the heavy yet bright life trajectory of my childhood.
On the journey to enlightenment, every stroke must be drawn by oneself, but the world is unlike what one imagined. The bucket of cold water poured down helped hone fortitude and created a new perfection. It was Buddha who made me what I am now."
In the process of practicing meditation, Grandmaster JinBodhi also encountered obstacles. He once felt he was not making progress in his meditation. He seemed to have reached a plateau, a mental block, with no way out.
Later, life lessons prompted him to reflect, and he realized that it was actually his exceptional capabilities and dharma powers that fueled his self-attachment, which hindered his improvement.
How to overcome these attachments and transcend oneself? Grandmaster JinBodhi searched desperately.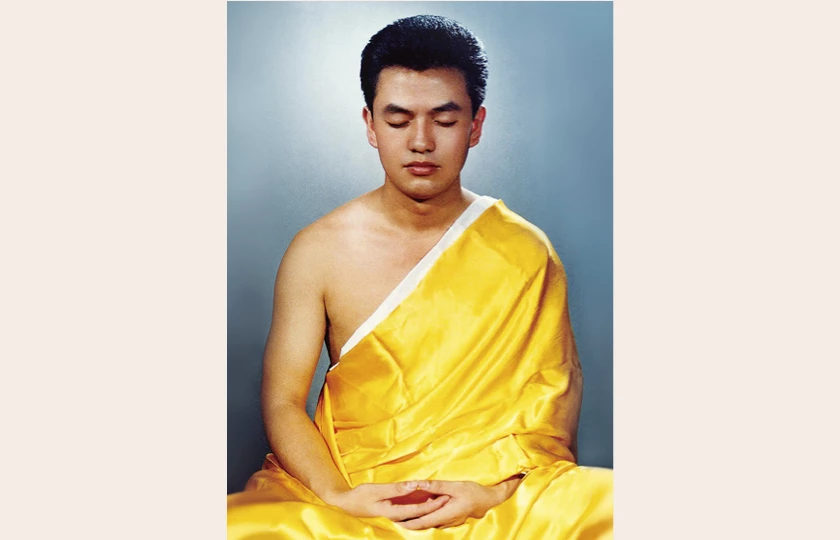 One night, Grandmaster JinBodhi dreamt about his grandfather who said that he was destined to encounter a great disaster that would threaten his life. It was the Buddha who saved him from that dangerous incident. Hearing his grandfather's words, Grandmaster JinBodhi was devastated and finally realized that despite the great help he had received from the Buddha, he had never offered anything in return, not incense, a piece of fruit or a single flower to express his gratitude.
Ashamed of himself, Grandmaster JinBodhi decided to repent for his disrespect towards Buddha and his parents, for causing pain and suffering to other living beings, and for being too attached to gaining more dharma power.
After prostrating for about forty days, Grandmaster JinBodhi became more relaxed and calmer, and even made a breakthrough in his meditation practice.
Compassion and Selflessness; Benefit All
Grandmaster JinBodhi's father was a construction worker. Once, he saw his father volunteer to undertake a task to correct an inexperienced worker's mistake. The wall the young worker had built was slanted and dangerous and must be knocked down and redone. The task took his father four hours to complete. His father was so tired that he could barely stand up. Before helping the young man, his father, who suffered from a back injury, was already exhausted from his own work.
On their way home, Grandmaster JinBodhi told his father, "With your back pain, you should not have worked so hard. What if the injury gets worse?" His father replied, "An improperly house built is not safe for the people living in it. When lives are at stake, people should not be selfish. Those who are capable should take on more." His father's words echoed in Grandmaster JinBodhi's heart. It was at that moment that Grandmaster realized that what moved him most was the great compassion of Buddha and the great selfless deeds of the bodhisattvas. From that moment on, the seed of compassion was deeply planted in Grandmaster JinBodhi's heart.
"To liberate all sentient beings, Sakyamuni Buddha began practicing meditation and finally achieved enlightenment, which granted him ultimate wisdom. What was he planning to liberate? The answer is the source of all suffering, which is greed. Buddha helped people eliminate greed and thereby liberated them from suffering. He became selfless and devoted himself to helping all sentient beings!"
A Vow to Help all Sentient Beings
In every corner of the world, people suffer from hunger, poverty and all types of physical and mental illness. For Grandmaster JinBodhi, observing people suffer from such misfortunes reminded him of his childhood, and he vowed to exercise his compassion by spreading dharma and truths to help people live healthier, longer and happier lives.
On August 3rd, 1991, Grandmaster JinBodhi began teaching Buddhadharma and meditation to the public. In his seven-year period of dharma teaching in China, he travelled to different cities, held more than a hundred dharma events, and helped millions of people.
Establishing Bodhi Meditation
In 1999, Grandmaster JinBodhi settled in Vancouver, Canada, and established Bodhi Meditation, which marked the beginning of taking his dharma teaching to an international level.
Understanding how people today suffer from all sorts of ailments due to stress, Bodhi Meditation centers around the world offer various meditation retreats and classes tailored to match their needs. Combining his knowledge of traditional meditation and decades of meditation practice, Grandmaster JinBodhi teaches effective and easy-to-learn meditation techniques that help everyone quickly recover energy and health.
The Meditation of Greater Illumination (GI) is known as the core of all meditation techniques at Bodhi Meditation, and supporting practices such as The Meditation of Purity, chanting and prostration are also effective meditation techniques. These techniques require practitioners to visualize as instructed. Grandmaster JinBodhi teaches these methods in more than 50 countries and regions including Canada, the United States, Taiwan, Hong Kong, Korea, Singapore, Malaysia, Thailand, Indonesia, Australia, Japan, the United Kingdom and Romania, helping countless people relieve their pain and rediscover health and happiness.
"In my eyes, everyone is family. Practitioners will not be judged based on their religion, race, nationality, social status, or wealth. We help everyone."
Acknowledging that younger generations tend to become lost and helpless in today's competitive society, Bodhi Meditation centers host numerous youth camp events in order to guide the young participants to discover their dreams and goals, which are crucial in helping them build a bright future.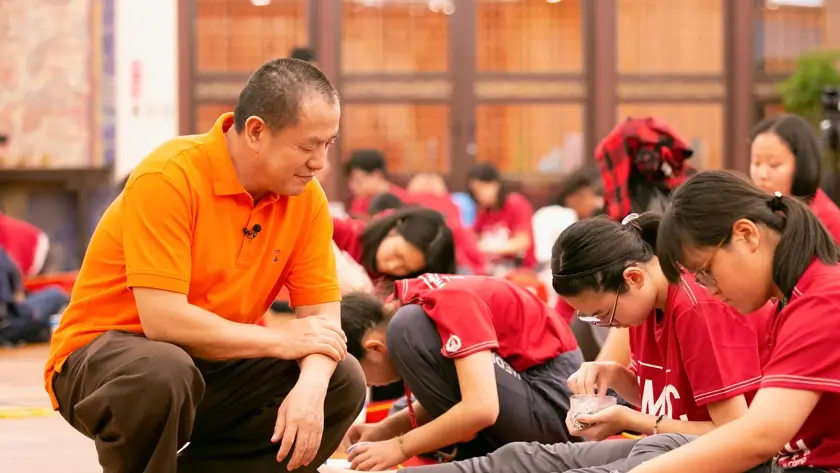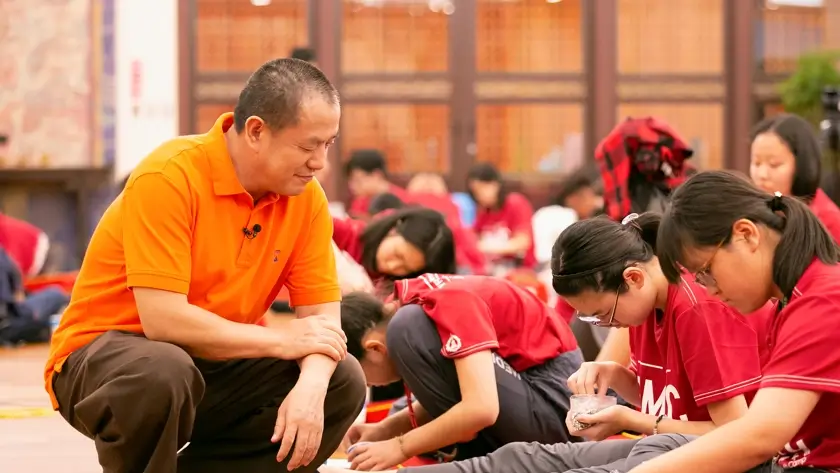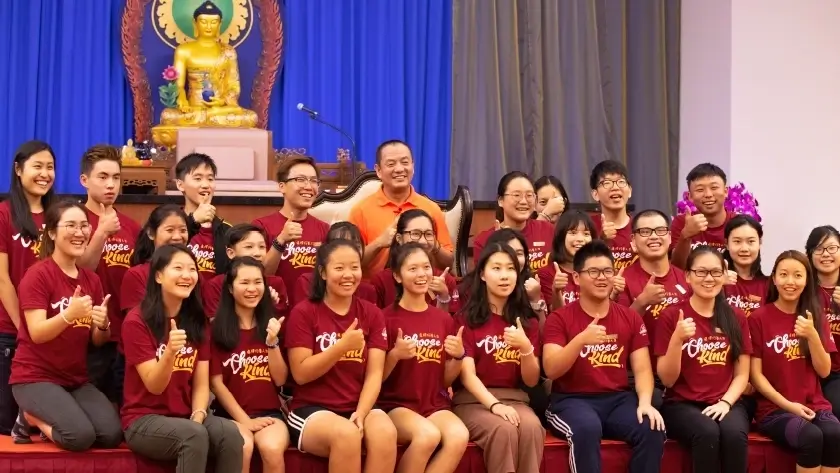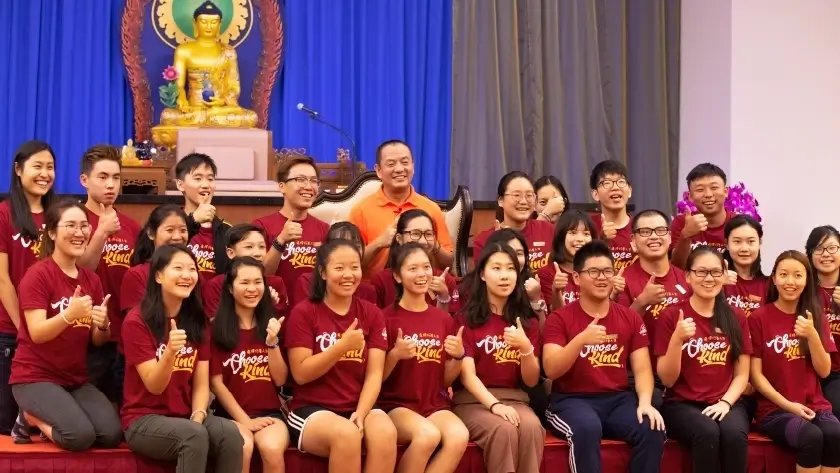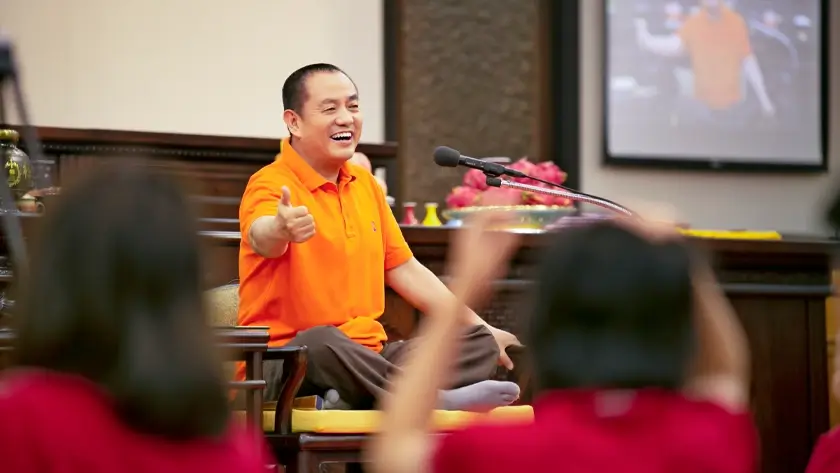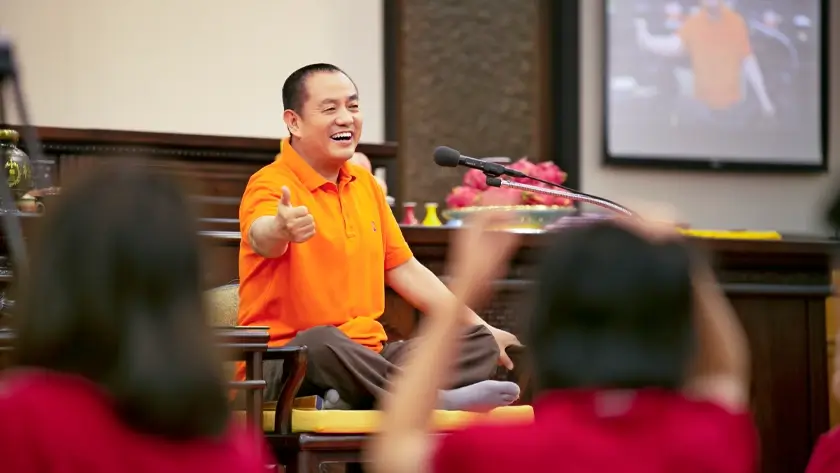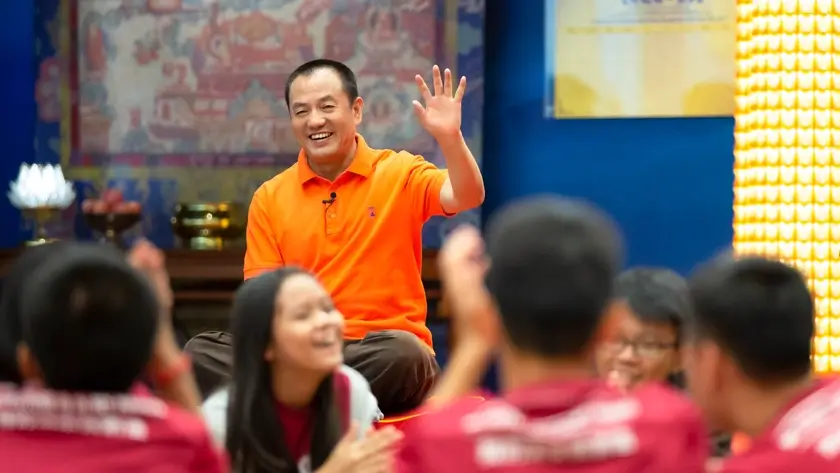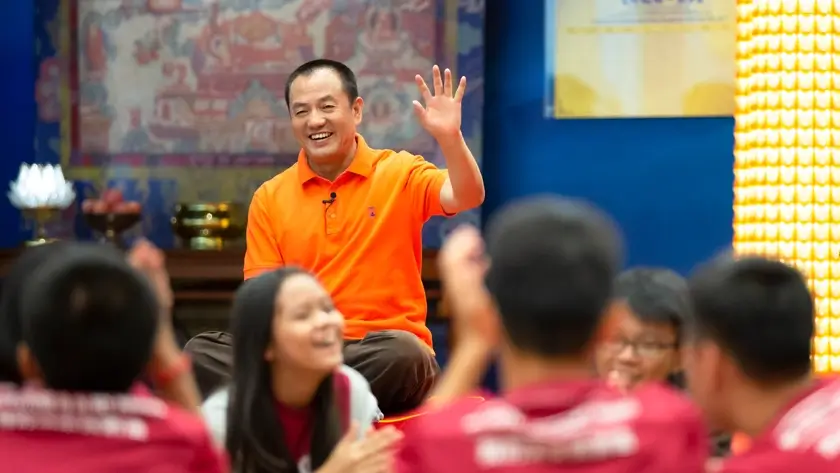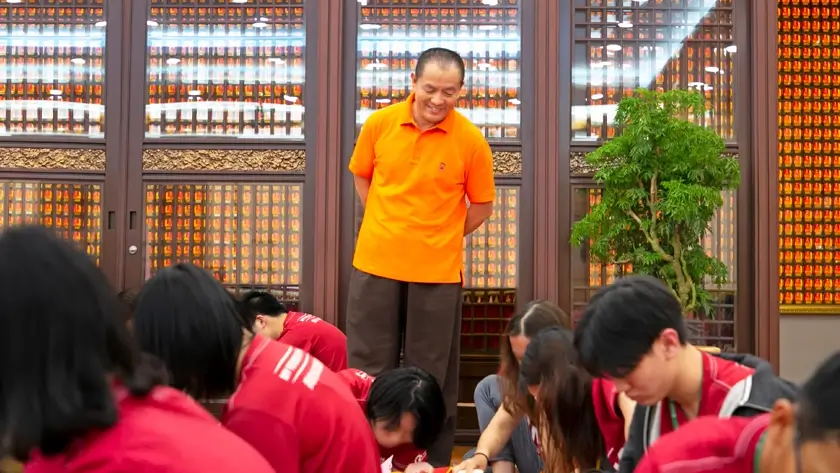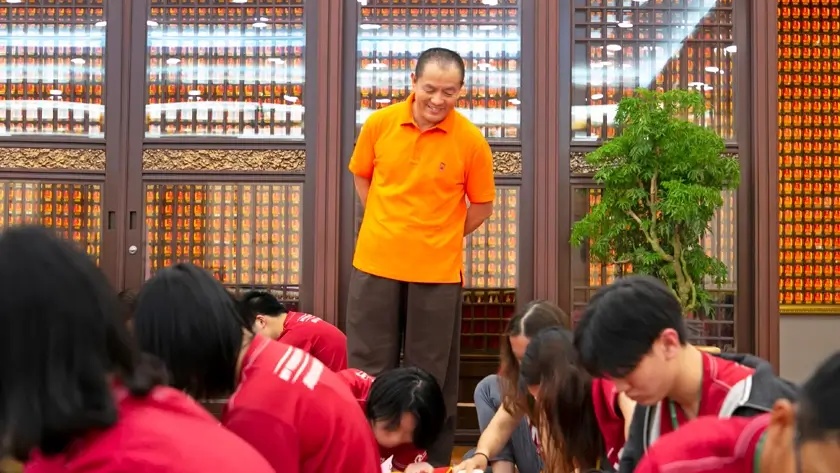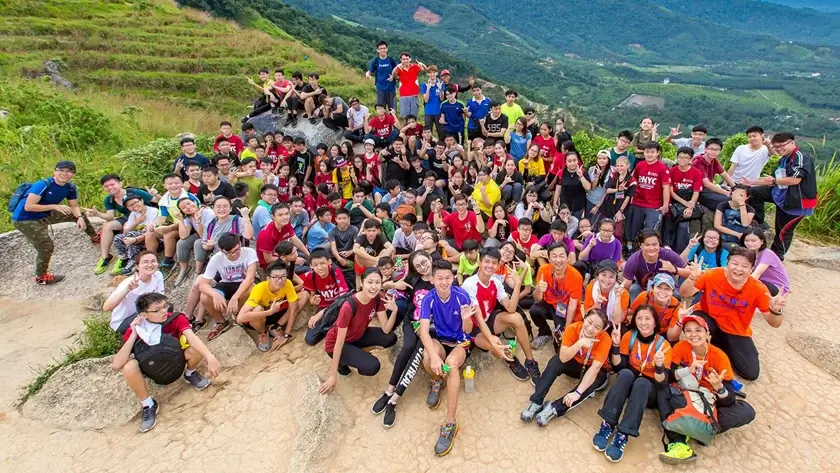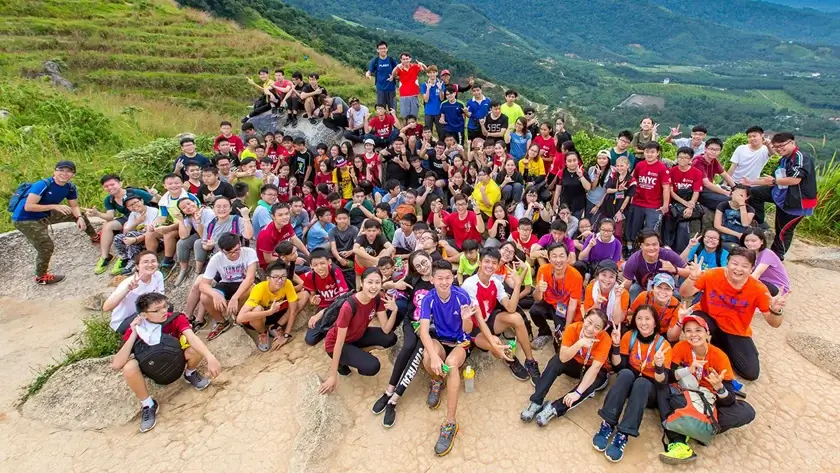 Energy Bagua for Health and Longevity
The most memorable moment during Grandmaster JinBodhi's childhood was learning and practicing Energy Bagua under the tutelage of Grandmaster Ren. He remembers telling his master that his friends said circling trees looked silly.
Grandmaster Ren had simply replied, "No, you are not silly. You will live as long as the trees."
Since then, Grandmaster JinBodhi never skipped his Energy Bagua practice. After countless hours of circling trees, he not only became stronger physically, but also mastered the theory of balancing yin and yang, a theory that deepened his understanding of how life exists under the Law of Nature.
Realizing there was increasing number of people suffering from illness, Grandmaster JinBodhi began teaching Energy Bagua to help people recover their health and energy.
Energy Bagua can be learned by all regardless of social background. Once practitioners form a link with the energy from the Universe, they can obtain limitless energy. When Energy Bagua was first introduced, it gained a thunderous reception and spread to more than 50 countries and regions. Many Energy Bagua Wellness Centers have been established in countries around the world, including Canada, the United States of America, Malaysia and Korea. Energy Bagua events with more than 1,000 participants are held annually. Currently, countless numbers of people have regained their health by practicing Energy Bagua.
Spreading Buddhism to Enlighten Self and Others
The root cause of pain and suffering is a lack of understanding of ourselves and the world. To liberate suffering and attain happiness at a fundamental level, Grandmaster JinBodhi takes a spiritual approach by giving teachings on causality and Buddhism. These teachings raise spiritual awareness of seeing through the root cause of all pain and suffering, thereby liberating them from affliction.
Grandmaster JinBodhi advocates applying compassion and Buddhist wisdom in our daily lives, being grateful and doing as many kind deeds as possible to transform our fate. He further says that Buddhism's essence is compassion and that the world will be a better place when more people are willing to spread compassion.
According to Grandmaster JinBodhi, people should always believe in compassion and aim to benefit others. He believes that people need to practice kindness in their actions, thoughts and speech, as well as show determination, perseverance and hard work in whatever they try to achieve. When people try to create a better society, they slowly achieve enlightenment.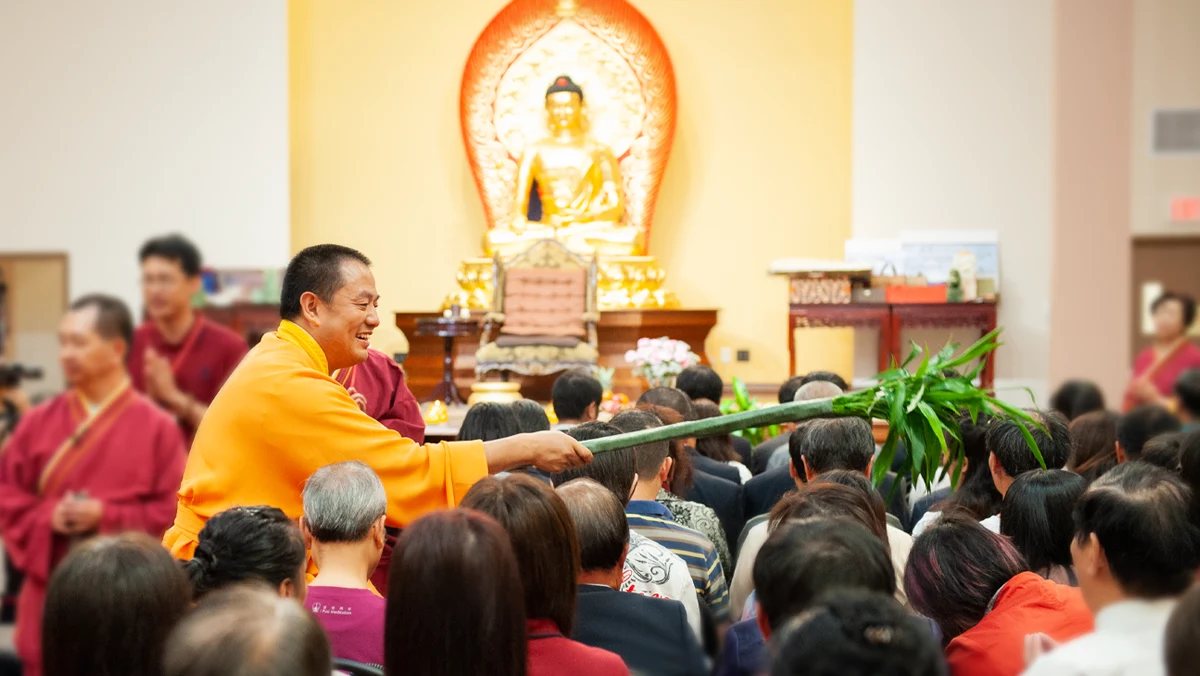 "I vow to use the Buddha's illumination and great energy to free all sentient beings from pain and suffering and help them obtain health, joy and happiness. This vow has become a part of me now and it always will be. All my actions and thoughts are about helping free people from suffering and obtaining happiness."
Many unfortunate people in every corner of the world suffer from disasters, poverty, illiteracy, etc. Many children have lost parents and have no opportunity to receive an education. Many seniors cannot look after themselves and end up living a miserable life. Grandmaster JinBodhi sets up relief work to aid people who need help.
Under the helm of Grandmaster JinBodhi, Bodhi Meditation organizes various public welfare activities year-round, from giving scholarships to students from low-income families, providing nutritious meals for impoverished children, to donating to the construction of new school buildings and offering funds for the purchase of new school supplies, desks, chairs, etc. When natural disaster strikes, Grandmaster JinBodhi leads practitioners to donate money and supplies to the disaster areas, and to pray and offer lights for disaster victims. To ensure people get better medical aid, Grandmaster JinBodhi assists hospitals in the construction of new medical buildings, organizes stress-relieving meditation courses for nurses, funds cataract surgeries, cooperates with a police association to raise funds for children with cancer. Lastly, and visits the elderly at nursing homes and the homes of lonely seniors.
For the past thirty years, in order to fulfill his vow to help all sentient beings, Grandmaster JinBodhi has overseen the building of Bodhi Meditation Centers and Energy Bagua Wellness Centers in Canada, the United States, Taiwan, Korea, Singapore, Malaysia, Indonesia, Australia, etc. Many beneficiaries of Bodhi Meditation volunteer to help Grandmaster JinBodhi spread his kindness and help more people obtain health and happiness.
Meditation methods and the concept of compassion taught by Grandmaster JinBodhi play a positive role in promoting public health and community harmony. To honor Bodhi Meditation's contribution, the government officials of the city of Richmond, and the province of British Columbia, Canada, and Milpitas, USA, have designated August 3rd as "Bodhi Meditation Day" for many years. August 3, 2021, marked the 30th anniversary of Grandmaster JinBodhi's dharma teaching commencement. The local government of the city of Richmond, the province of British Columbia and Canada released official statements to acknowledge the social contributions made by Bodhi Meditation under the stewardship of Grandmaster JinBodhi.